As customer security is paramount, we have now increased the level of security for our customer accounts. By default you will now only be allowed to login to your Online Control Panel from the country in which your billing address is located and a handful of other popular countries.
From time to time our customers may have the need to access their accounts from overseas, so we have now created a new online tool that will allow you to grant access to your Online Control Panel from a specific country or foreign IP address.
- Once logged in to your Control Panel select Account from the main page menu and then click on Security Settings

The Account Security screen details any previously listed countries you have permitted access to your account. By default there will be at least one country in the account, this is defined by the region of the account postal address entered when you create the account.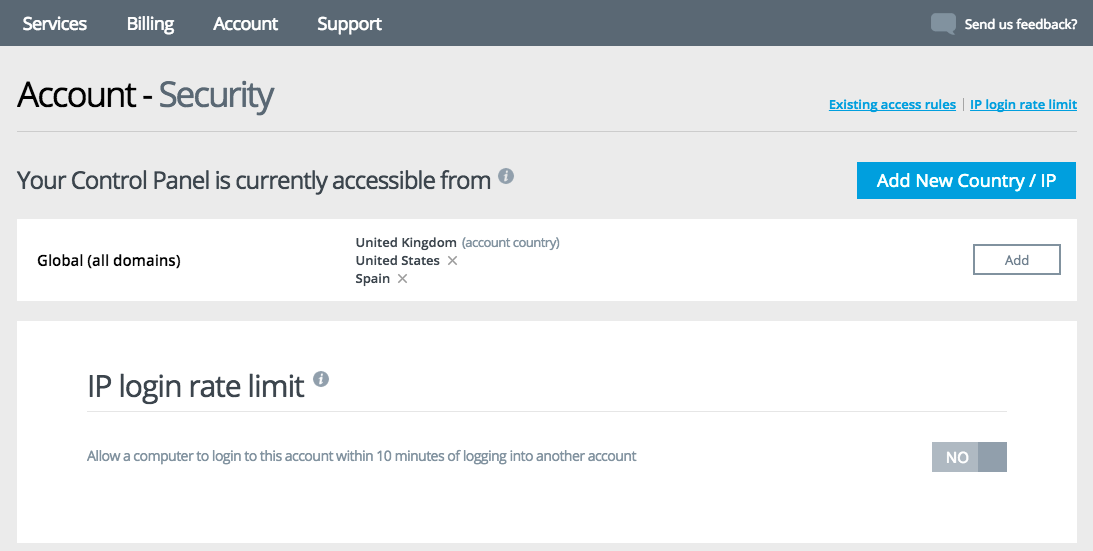 - In the centre section of your screen you can now grant access to a specific country or IP Address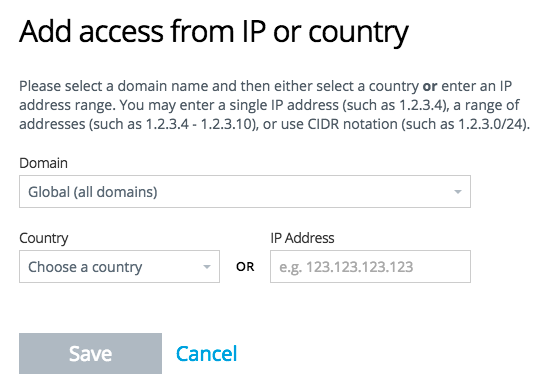 - To grant access to a specific country, select the appropriate one from the drop-down menu and click Save. If you wish to add multiple countries, simply repeat the process.
- If you wish to grant access to a specific IP address then enter the IP into the IP addresses field and click Save.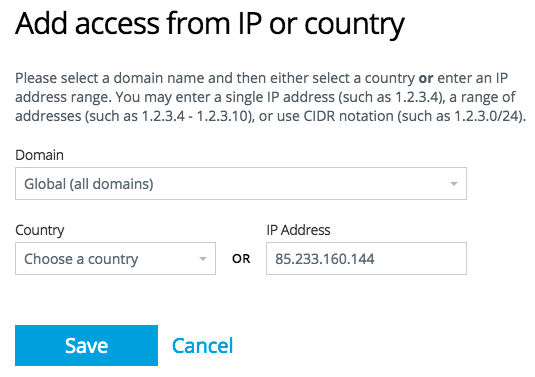 - To add a range of IP addresses simply enter your first and last IP address separated by a dash '-'.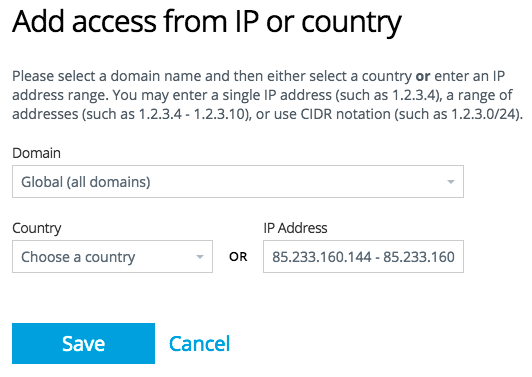 You can revoke access to the account for any of the listed countries or IP address at any time by clicking on the 'X' symbol alongside the domain/IP.