How to upgrade your products or services
Its possible for you to upgrade your services with Namesco through your Online Control Panel, meaning there is no time restriction on when you can increase the functionality of your products. You can be on the road to greater functionality in just a few simple steps.
Once logged in to your control panel select Services from the main page menu and then click Domain & Services

Once you have selected the domain, press Upgrade Options in the left menu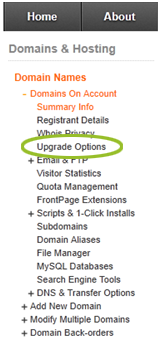 You are now ready to upgrade your services, you will now see a screen that look similar to the image below. Dependent on the services your already have on your domain, you may see more or less options than below.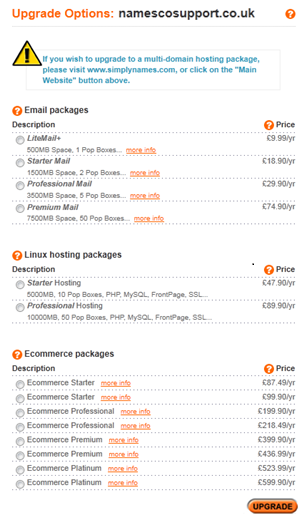 To purchase a product, check the radial button next to the product, and select Upgrade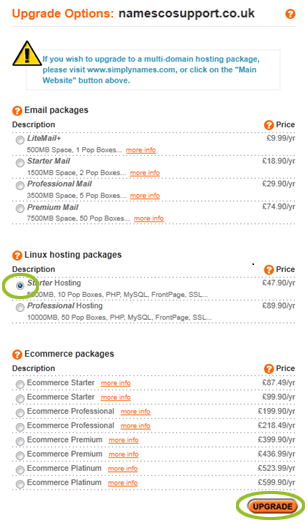 All that's left to do now is follow through the secure payment process and you're new purchase will be ready to use.