Now that you have a mailbox, you may want to assign additional email addresses to it. We can do this from our Control Panel.

Firstly, login to your Control Panel. If you're not too sure how to do this, please see this handy guide.
Now that you're logged in, find your domain name on the Control Panel Home page, and click Manage Email.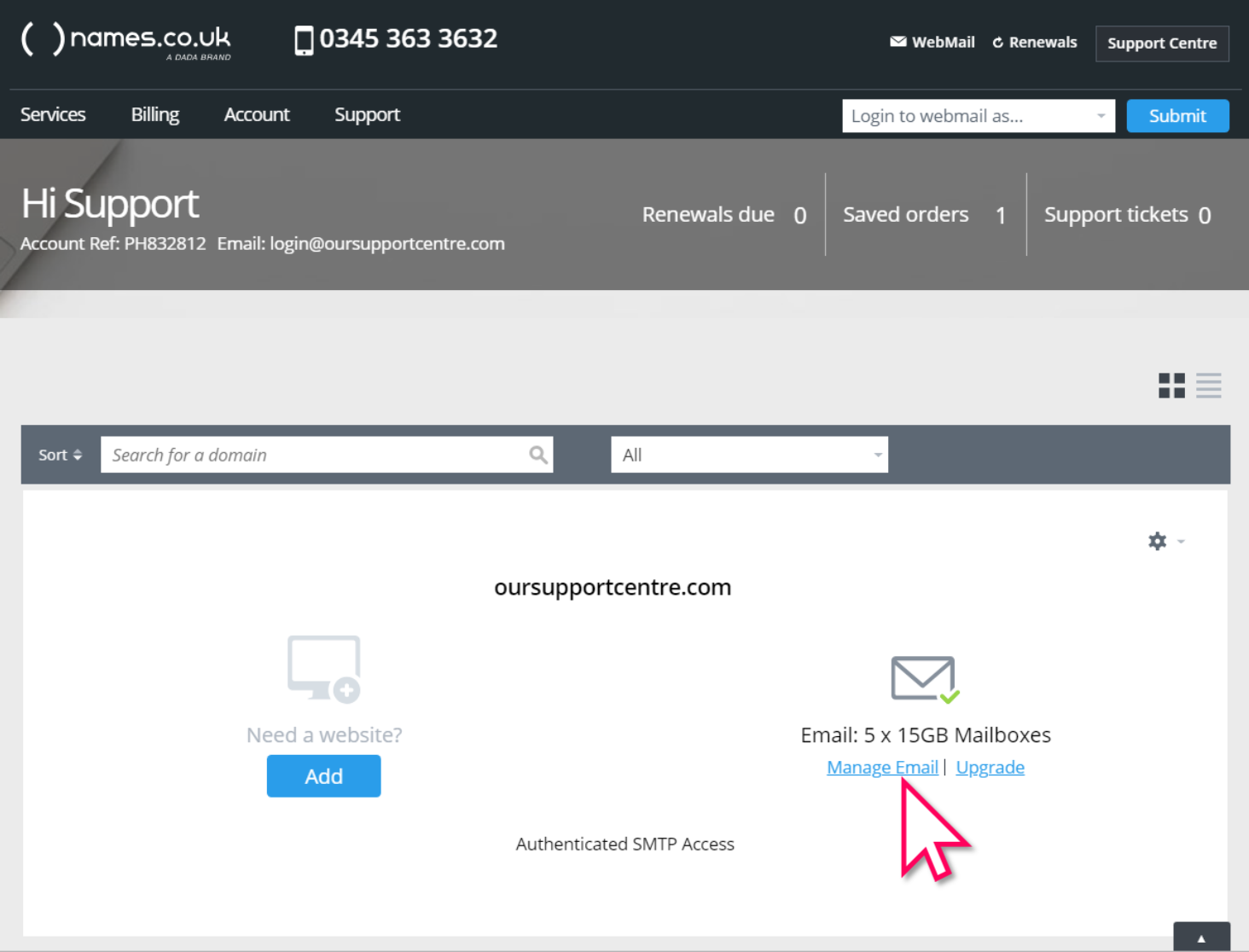 On the next page click on Add email address.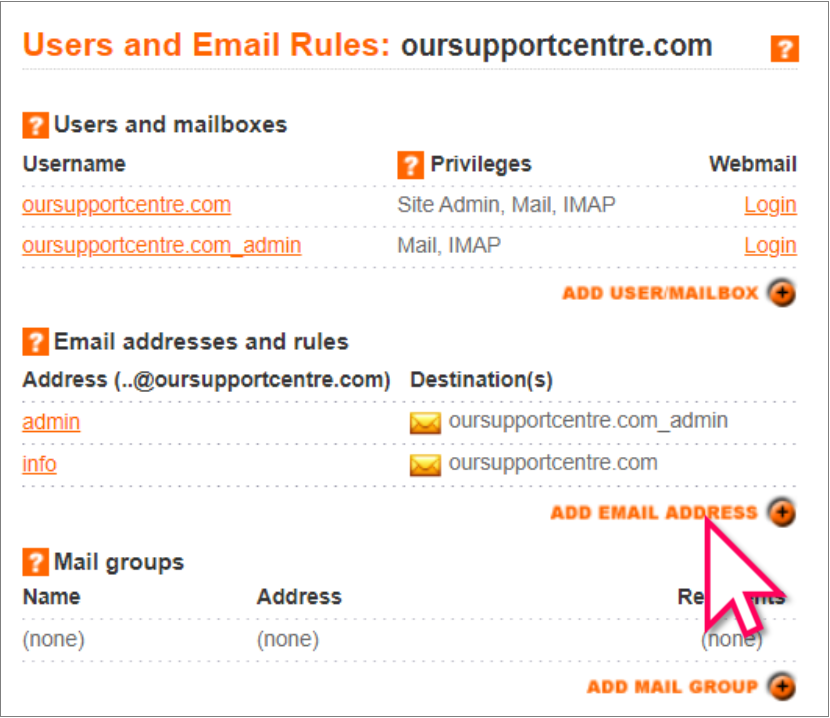 Complete the following options, and click Save.
Email address - Enter the email address you want to create.

Destination - For a normal functioning email address, leave this set to 'Deliver'.

Mailbox - Choose the mailbox that you want to assign the email address to.

Forwarding address - This option allows you to forward all incoming emails to an external email address.
Using the Reject option will result in our mail servers rejecting the email, and the sender will most likely receive a bounce back. Using the Blackhole option will result in our mail servers accepting the email and deleting it immediately, meaning the sender would not receive a bounce back.
Congratulations, your email address has now been created!